A tool FOR DONOR SELECTION PROCESS BASED ON FACIAL SIMILARITY
Using a simple photograph of the patient's face,our algorythm scans more than 12,000 data points in order to help find the donor with the greatest biometric similarity. What does it mean? Well, it means that donor-conceived children are more likely to look like their parents.
It´s an objective, scientific tool that allows patients to feel more confident about the donation selection process.
The Fenomatch Platform offers a complete solution for clinics and donor banks, allowing you to efficiently manage donors, including the option to filter donors based on genetic carrier tests.
Fenomatch

INCREASES THE LIKELIHOOD THAT YOUR CHILD WILL LOOK LIKE YOU

We want to create a space where parents (and parents to be!) can feel positive about assisted reproduction.

We do this by helping those who are going through the donor selection process, and providing a tool which lets each family make the choice that's right for them.

Choosing to have a donor-conceived child is not easy. We are here to help.
Our commitment is with innovation in the Fertility field. Since 2020 we have had the INNOVATIVE SME seal, a certification granted by the Spanish Ministry of Industry and which reflects that at Fenomatch we have carried out activities in Research, Development and Technological Innovation (R&D&i)
LUIS ARENAZ
CEO & FOUNDER
Patients are our absolute priority so when we founded NewLifeBank we wanted to be at the forefront to give them the best service. This is why we have Fenomatch for donor selection and we are very proud to be the first bank in Latin America using this technology.
Giuliana Baccino
NewLifeBank - Gamete Bank
Technology is always evolving in the Assisted Reproductive Technology space and to have Fenomatch compliment the donor selection process offers another layer to a patient's fertility journey, it's adding great value to patients.
Ella Mannix
All About Fertility Podcast
One of the main concerns that our patients have is the importance of phenotypic resemblance in donor selection. Fenomatch is a useful tool offering security and peace of mind for the women included in our egg donation program.
Luis Quintero
Next Fertility Valencia Medical Director
When they told us that we'd have to use an egg from another person, it was difficult to process. But the fact that our clinic worked with Fenomatch helped us feel calmer and more confident, because we knew they would choose the best possible donor.
Eva
Patient
Fenomatch offers a sense of security and peace of mind for patients who are taking one of the most important decisions of their lives. Their technology is a great ally when it comes to choosing a donor.
Helena Fernández
Asociación Red Nacional Red Infértiles
By using Fenomatch, we've managed to make donor selection a less stressful process for our future parents. At our clinic, the peace of mind of our patients is something we value greatly.
Mireia Poveda
Embryologist. UR international
When we say, the clinic uses Fenomatch, our patients are happy. It is seen as a seal of approval that the clinic takes donor matching very seriously.
Andrew Coutts
Founder of the International Fertility Company
Fenomatch is always taking care of the patients, keeping up to date with the latest news, studies, etc. The fact that my centre works with their technology makes me feel great.
Mª Ángeles
Patient
When science is in the hands of people who truly care about the patient experience, magic happens. Starting fertility treatment when you have Fenomatch means that everything is easier, and it gives you a sense of confidence and well-being, even though assisted reproduction can be a tsunami of emotions.
Marian Cisterna
Founder Grupo de apoyo Hello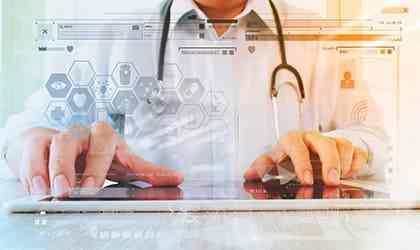 A SCIENTIFIC TOOL FOR PROFESSIONALS WORKING WITH TECHNOLOGY
Fenomatch allows fertility clinics to filter potential donors by biometric resemblance to the patient.
Aside from the usual metrics (eye color, hair color, and ethnicity) our platform also include facial phenotype. It´s that simple!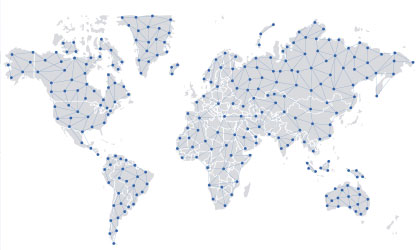 Fenomatch is already available in a clinic near you
We believe that our cutting-edge technology should be avalaible to everyone.